Project Control Centre (PCC)™
A Caravel innovation that, when coupled with Caravel's DeliverMyStrategy software, methodology and 14 point solution plan, delivers:-
Actively drives the success rates of project up and value with it.


Streamlined Project Management processes


Improved organisational productivity


Improved Project decision-making and accountability


Visibility of the delivery and governance operating position;


improved visibility of the strategic alignment between the parties involved;


Near real-time visibility of progress against planned milestones (project and value).
Caravel's PCC™ was used to successfully commission the New Royal Adelaide Hospital.
The PCC™ is Project type and size agnostic and will identify, capture and assess the 12 root causes of failure across the span of control. The PCC™ supports the transfer of knowledge to staff for sustainable operation and mitigates the risk of Governance failure.
Caravel has been using the PCC™ in one form or another for many years. We have an average project delivery success rate of 80% because, like all project organisations, we have been subjected to events that are beyond our ability to control and will occur into the future. However, the Caravel solution significantly reduces the consequences of these events which is something a PPM solution cannot do.
The PCC™ and methodology implemented by Caravel brings success for two key reasons.
It deals with Operational Integration, Delivery Governance and applied our DeliverMyStrategy solution.


By design, it has very low to no ICT systems integration but has tools that mine the data from corporate systems. This is an important point of difference in that, ICT integration (whilst conceptually nice) is expensive and of itself does not deliver value for money.
The combination of the PCC™ and Caravel's DeliverMyStrategy solution form a powerful business capability that, in combination, is used to drive risks down and treat consequences should they arise. In combination, this capability directly drives project success rates up and therefore value with it.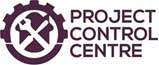 The PCC™ utilises the Caravel DeliverMyStrategy solution and associated systems and services to increase the probability of delivery success. The value of the PCC™ and DeliverMyStrategy solution is maximised when it is used across all delivery portfolios placing it above the vagaries associated with a single initiative or project.
See Caravel's New Royal Adelaide Hospital Case Study